What's the Difference Between Astringent and Toner?
What's the difference between astringent and toner?
It depends. They're both fluids that you use to treat skin after the washing step. "Astringent" implies something drying, and it's usually alcohol-based. "Toner" implies something more soothing and hydrating, and it's usually water-based. But check the ingredients, since some "toners" are actually rebranded astringents.
Why did anyone think astringent needed a rebrand? Because skincare thinking has changed a lot in the last few decades and astringent has fallen out of favor. As we mentioned in our previous blog, people used to think that oily skin needed to be dried out and that controlling acne was about killing bacteria.
Skin experts eventually realized all that skin types (even acne-troubled ones) benefitted from hydrated, calm skin. They also realized that controlling acne was really about maintaining the skin's natural acid mantle (a protective layer that acts as your defense against the world, and which has a slightly acidic pH).
So astringents can help cleanse, but they tend to go overboard. Toners can accomplish the same work without wreaking as much havoc on the acid mantle.
This is not to say that all astringents are bad and all toners are good. It's combination of your skin type and the product's ingredients. So what should you choose?
Toner Ingredient Primer
If alcohol is one of the first ingredients, the product is probably very drying. Witch hazel or cranberry can be good alternatives for oily or combination skin, since they have astringent properties, but they're not as harsh as alcohol.
A lot of toners and astringents have chemical exfoliators (like retinols, glycolic acid, salicylic acid, etc.). These can be great for skin, but you have to be careful not to go overboard. For example, if you're using face wash, toner, and night cream from different brands and they all promise to "brighten" your skin, they may all contain chemical exfoliants, and your skin might end up getting irritated.
If your skin is sensitive or dry, or if one of your other products contains chemical exfoliants, consider looking for ingredients that are more soothing and hydrating. Chamomile, rose water, hyaluronic acid, aloe, glycerin, and cucumber water are all good options.
Toner Recipes
While toners can be high-tech, they can also be quite simple. In fact, it's one of the skincare products that lends itself to DIY recipes. If you're interested in playing around with toners at home, check out these recipes from our friend Stephanie Thompson at Well, Well, Well Functional Nutrition. And if you want to learn more, check out the video interview on toners she did with our founder.
A Note on Applying Toners
Whichever product you're using, remember that it will work better with a Mitty than a cotton ball. Is our Mitty magical? Not really. The difference is that cotton is too absorbent for toners and astringents. The liquid gets trapped inside the fibers, and more winds up in the trash than on your skin. Mitty fabric spreads instead of hogs. Check out this fun demo video to see what we mean. You wind up using less toner, and since the products spreads more evenly on skin, it works to its full potential. 
---
Also in Company stories, skincare tips, and environmental news from Take My Face off
Avoid the temptation to go overboard! Harsh cleansers, astringents, and scrubs can make problems worse.
Cleanse skin twice a day with a gentle cleanser. Make sure to rinse thoroughly.
Avoid harsh soaps and creams (unless recommended by a dermatologist).
If you want to try topical acne treatments, start off slowly.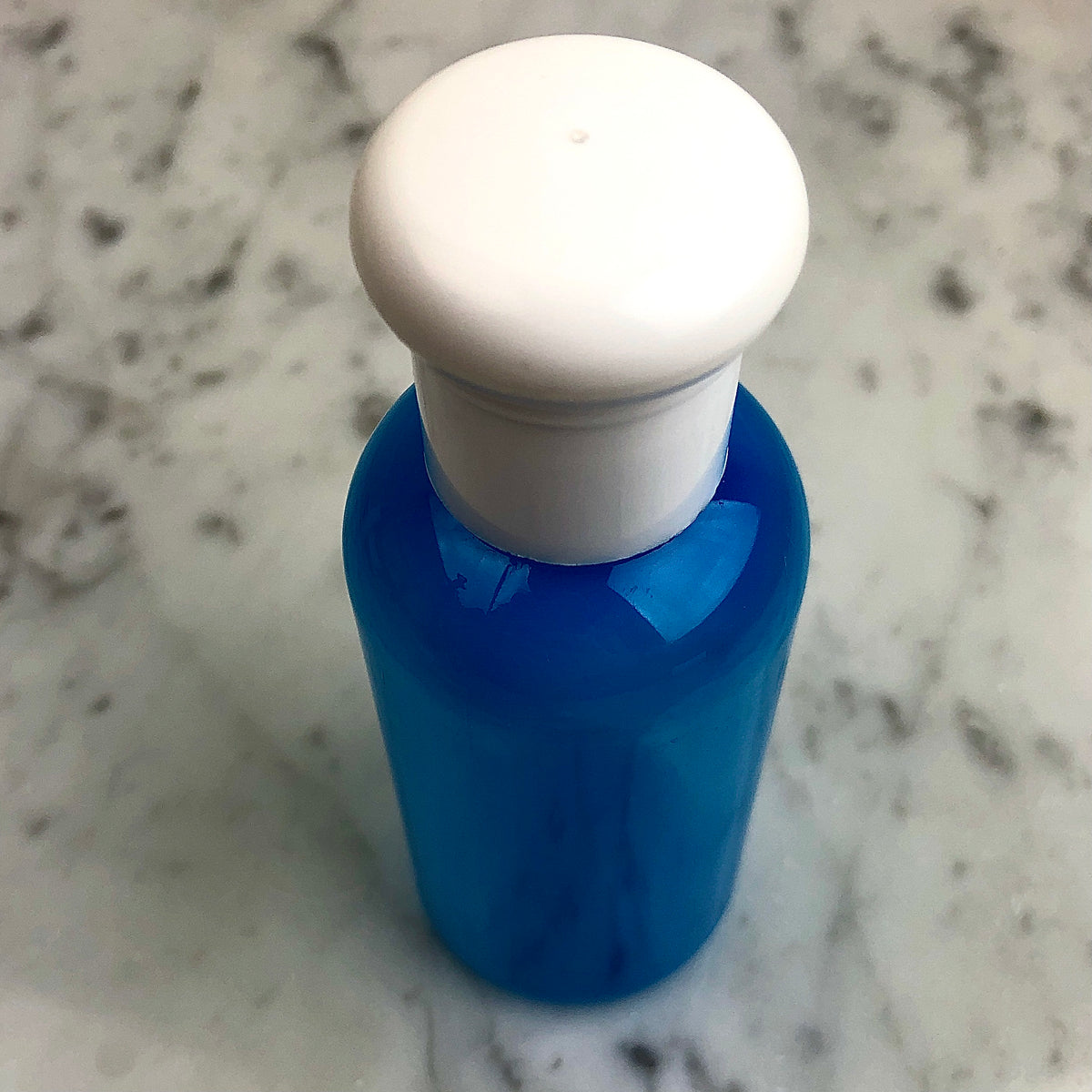 It's been a long time since astringents were the prom queens of the skincare world (that's not the scientific term). What changed and why?
Skincare experts used to think that the way to manage oily, blemish-prone skin was to remove the oil and bacteria. Hence, they loved harsh, bacteria-killing astringents (among other products). But in the last few decades, those experts started changing their minds.
There are right ways and wrong ways to exfoliate. The wrong ways fall into one of these categories:
Not doing it at all
Doing it too often
Doing it too harshly (too scratchy or too burn-y)